Our East Devon Way guidebook is the perfect companion to your walk along the route.
Pick up a guidebook from Tourist Information Centres (TICs) in or Paragon bookshop, Sidmouth East Devon*. 
Alternatively, obtain a copy by sending a self-addressed A5 sized  envelope (to fit the A5 booklet) with current postage value for a large letter to a weight of up to 250g  PLUS a non-affixed £1.00 stamp to the AONB Office - see  Royal Mail prices here.
*RRP for the guidebook is £4.00 although some TICs/shops may request a smaller charge. If you are a TIC, shop or other outlet and wish to stock the guidebook for resale, please contact the AONB Office to discuss bulk supply.
Download a PDF version of the booklet here: download a low resolution version (4.15MB)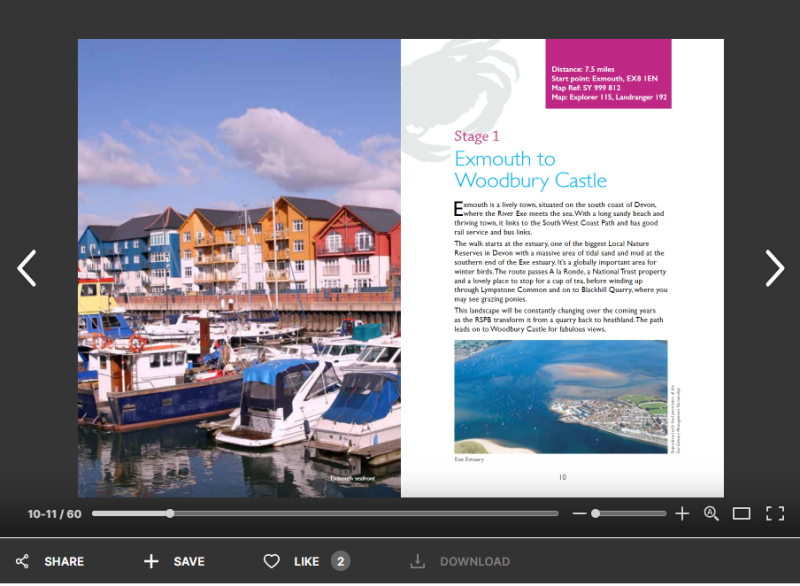 [Please note the following erratum for any guide books printed prior to June 2017: Page 50 (Colyton to Lyme Regis) should read 9 miles not 4.75 miles.]